Our executive team is comprised of dedicated and diligent personnel.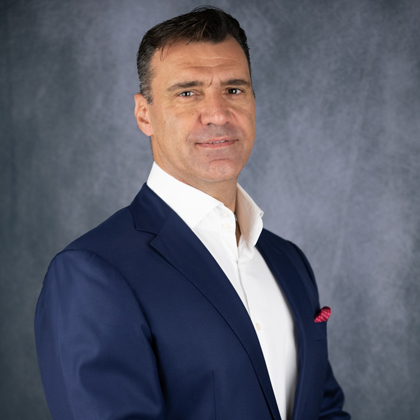 Mr. Drakos is an inspirational leader, a technology inventor, investment advisor and market development strategist. During his services in the last three decades, he has accumulated unique experience through his involvement in technology pioneering and financial engineering in emerging markets, medical science, renewable energy and hi-tech patent investments. He has also acted as the principal advisor for private equity investments and boutique family offices. Mr. Drakos also supports the satellite communication industry, as his principal activity, focusing on strategy and business development in emerging markets for blue chip satellite communication companies. Motivated through his passion to serve the unserved around the world, Mr Drakos accumulated a global network of associates and business leaders actively sharing the same values and vision. As an inspirational leader, he is well recognized for his ability to create great value for the investors and deliver expansion strategies for high-end pioneering networks and solutions.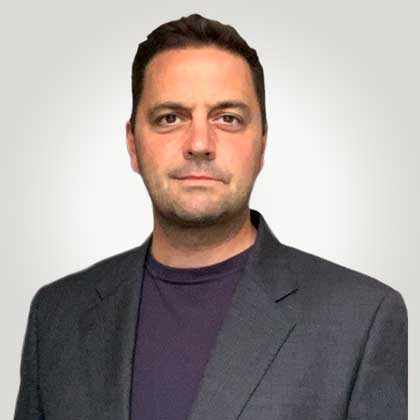 In an almost thirty year career in the bioscience industry, Dr. Hawthorne has held senior global leadership positions in Pfizer (NYSE: PFE), Genzyme (NASDAQ: SNY) and Sangstat (NASDAQ: SANG). He has gone on to launch several VC-backed start-ups in the space, most recently Censo Biotechnologies, a cell science company which was acquired in March 2021. He is an adviser to several private equity companies including BG Capital (USA) and NovaBio (Switzerland). He is a retained adviser to a number of young healthcare companies, including Closed Loop Medicine Ltd (UK).
Dr. Hawthorne was awarded Fellowship of The Royal Society of Biology (FRSB) in 2020 in recognition of his long-time contributions to global biosciences.
Dr. Hawthorne earned his PhD from the University of Washington in Neuropharmacology in 2000. He received his undergraduate BSC degree with honors from the University of Newcastle-Upon-Tyne in Pharmacology in 1995.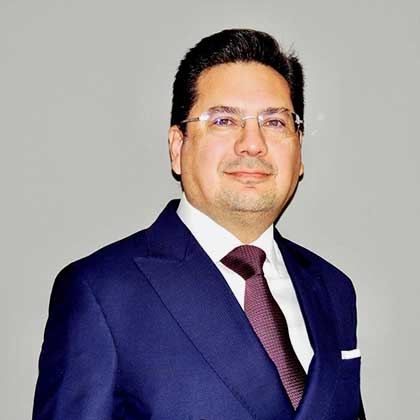 Juan Carlos Garcia La Sienra Garcia, is a co-founder and CEO of Borromeo Group, Mexico City, Mexico, a business and financial consulting firm. Since August 2018, Mr. Garcia has served in this capacity. Mr. Garcia is also presently founder and President of EPR Holdings, The Woodlands, USA, a provider of disbursement solutions for banking networks, closed-loop electronic payment networks, and merchant retail networks. From January 2016 to August 2018, La Sienra was the CFO of TCB Pay LTD, Henderson, USA, which is a merchant processing solutions and President of HGM Capital Los Angeles, USA, a loyalty program processing entity. From January 2011 until February 2015, Mr. Garcia was the Vice-President of Business Development and a co-founder of CorpoRed, Mexico City, Mexico, a technology solutions company that allows users to sell products and services electronically, without a credit card, handling all operations by bank deposits. Mr. Garcia started his career working at PWC (international tax area) and served as Chief Financial Officer of Blue Label Telecoms, Reebok, and First Data. Mr. Garcia graduated from Anahuac University with a CPA (1997) and a Masters in Finance (1998).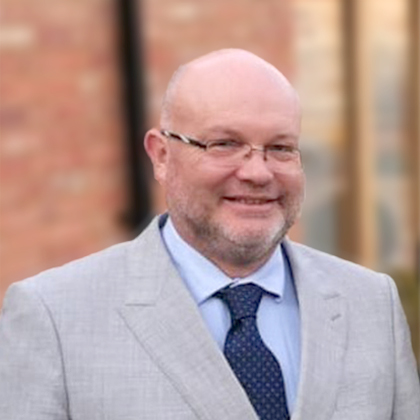 Dr. Peter Whitton is a well-respected expert in the fields of microbiology and biochemistry with over 20 years' experience in his field, and is recognized as a leader in the field of plant cell culturing and research. Dr. Whitton has a BSC in Biology with Chemistry and a PhD in Biochemistry. He is a member of the Institute of Biology and a chartered biologist, a member of the Royal Society of Chemistry and a Fellow of the Institute of Biomedical Sciences. Dr. Whitton has wide ranging expertise, having provided advisory services to leading pharmaceutical companies such as GlaxoSmithKline and Boots on regulatory strategy, as well as directing research and providing toxicology advice to Pfizer. Dr. Whitton previously served as director and Chief Scientific Officer for Naturally Scientific Technologies Ltd., where he developed and patented methods for the production of glyceraldehyde from CO2 and the production of Lipids using plant cell culture technologies. Prior to joining Naturally Scientific Dr. Whitton ran and managed his own research organization, Phyto-Research Ltd., for five years and secured a number of patents in the field of plant tissue cultures and natural sciences, as well as providing research and advisory services to leading pharmaceutical companies and universities. During this period Dr. Whitton worked with The Serious and Organized Crime Directorate of the Metropolitan Police with Assistant Commissioner Tarique Gaffur on the development of new drug and explosive detection techniques. Dr. Whitton held the position of senior scientist for a number of years for an organization specializing in the preparation of herbal-based remedies and cosmetics and was responsible for research, quality and conformance with British Pharmacopeia Standards and compliance with Cosmetic Safety regulations. Dr. Whitton has successfully patented many bio-technology patents with a particular focus on the use of plant cell technology for industrial applications. Dr. Whitton was a co-founder and currently services as a director of Lykke Research Ltd., a bio-technology company that has developed and patented a process to produce the API from the Hoodia Gordonii plant from cell cultures for use in the dietary supplements market as an appetite suppressant. He is the co-founder and a director of PhytoCyte Pty, a bio-technology company that has developed a process to produce cannaboids and their API's from cell cultures for the medicinal and recreational cannabis markets.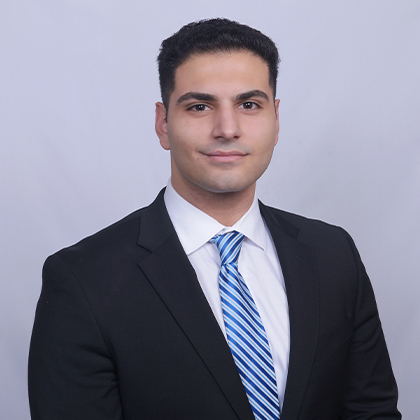 Aristotle Popolizio is the head of Investment Relations primarily focusing on building trusted alliances to secure financial growth. Mr. Popolizio leads a team in research, raising capital and the development of operational risk management plans, and ensures the company is appropriately and strategically positioned with analysts, investors, and all stakeholders. Mr. Popolizio has a BS in Risk Management and a Minor in International Business from the Smeal college of The Pennsylvania State University. Mr. Popolizio provides advisory services in a wide variety of sectors, including pharmaceutical companies, bio-medical companies, CPA's, attorneys, and government bodies. Mr. Popolizio holds licenses with FINRA (series 7 and series 66) and NIPR (life insurance, accident and health insurance, property insurance, and casualty insurance).
Mr. Sagi Rozen is an Israeli Lawyer, Partner in the Israel Law Firm 'David Rozen Law Firm' with presence in Israel and Cyprus.
Fearless with a strategic mindset, Mr Rozen is dealing globally with international High Net Worth Clients providing the best results with specialisation in the USA Market, Raising Capital, Tax Planning, Corporate Structures, Merges and Acquisitions , global banking solutions and investments in the Capital Markets.
Mr. Rozen also specialises in corporate legal disputes, finance law, international corporate governance and commercial law.
With a proven track record and firm standards of professionalism, trustworthiness and client service he focuses on increasing Companies Value and Presence in the Various Markets.
Areas of expertise include venture capital raising and managing complex legal cases in order to create an effective and promising solution for clients' capital.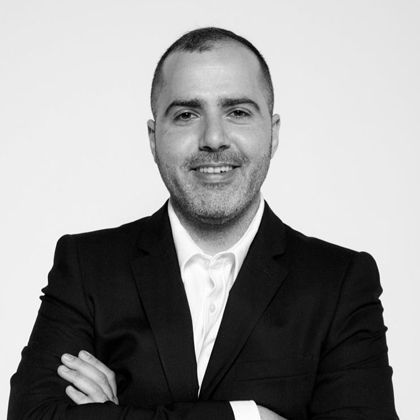 Vaknin focuses on enterprise software and Fintech. He is the Co-Founder and Co-CEO of Pay.com, US, UK, CY, with offices in New York, London and Limassol. The company is an EU regulated payment institution which launched in 2020 and is currently expanding with five global offices. He was also the Co-Founder and Chief Technical Officer of Engage.com, Tel Aviv, from August 2018 to November 2020. There, he worked to reinvent the customer engagement space to make it more effective by utilizing cutting-edge Artificial Intelligence. Furthermore, he served as the Co-Founder and Chief Technical Officer of Interactbot, Tel Aviv, from April 2017 to July 2018 and Co-founder and Chief Technical Officers of The ORG7, Tel Aviv, from February 2015 to January 2016.
Vaknin earned a Bachelor of Arts in MIS Management Information Systems from The College for Academic Studies, Tel Aviv, in 2014.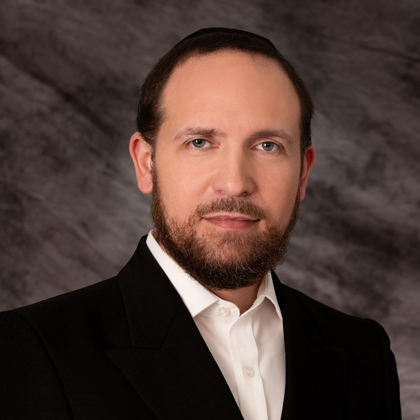 Morgenstern has more than 18 years of experience in management and global business development in finance and insurance. Since 2017, he has served as the Deputy CEO and Chief Information Office of Menora Mivtachim Insurance Ltd., one of the largest publicly-traded financial services organizations in Israel. He focusses on product development, partnership growth, legacy system automation and investment in Fintech and Insurtech start-up companies. He has led numerous large-scale projects throughout his career, including multi-interface data integration, service improvement and efficiency, AI-based digital processes and cross-platform automation and robotics tools.
Also with Menora, Morgenstern served as Deputy CEO and Director, Life Insurance Division from 2011 to 2017 as well as Strategy, Product Development and Computing for the Life Insurance Division from 2003 to 2011.
Morgenstern was awarded the Best Chief Information Officer of the year in 2020 at Israel's Conference of Information Technology. In addition, he was recognized as Chief Information Officer of the Year in 2019 by People and Computers Magazine.
He earned a Bachelor of Arts degree in Business Administration from Ruppin Academic Center at Emek Hefer, Israel, in 2014.
Don't wait any longer to capitalize on plant cell replication.
Learn more about how we believe our innovative process will leave traditional methods out to dry. Opportunities are available now.