Our executive team is comprised of dedicated and diligent personnel.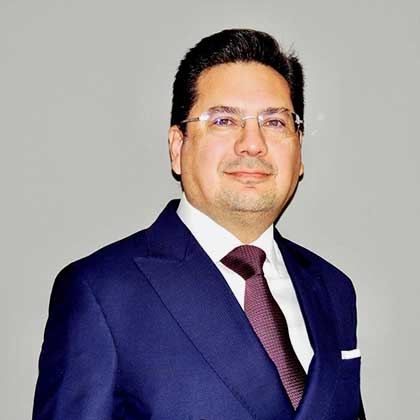 Juan Carlos Garcia La Sienra Garcia, is a co-founder and CEO of Borromeo Group, Mexico City, Mexico, a business and financial consulting firm. Since August 2018, Mr. Garcia has served in this capacity. Mr. Garcia is also presently founder and President of EPR Holdings, The Woodlands, USA, a provider of disbursement solutions for banking networks, closed-loop electronic payment networks, and merchant retail networks. From January 2016 to August 2018, La Sienra was the CFO of TCB Pay LTD, Henderson, USA, which is a merchant processing solutions and President of HGM Capital Los Angeles, USA, a loyalty program processing entity. From January 2011 until February 2015, Mr. Garcia was the Vice-President of Business Development and a co-founder of CorpoRed, Mexico City, Mexico, a technology solutions company that allows users to sell products and services electronically, without a credit card, handling all operations by bank deposits. Mr. Garcia started his career working at PWC (international tax area) and served as Chief Financial Officer of Blue Label Telecoms, Reebok, and First Data. Mr. Garcia graduated from Anahuac University with a CPA (1997) and a Masters in Finance (1998).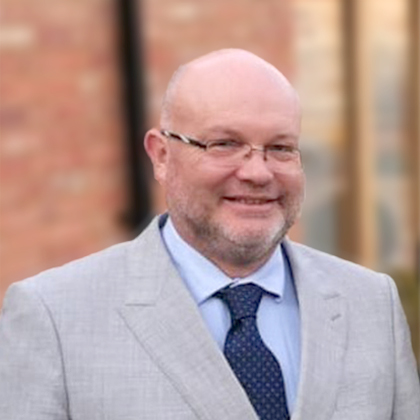 Dr. Peter Whitton is a well-respected expert in the fields of microbiology and biochemistry with over 20 years' experience in his field, and is recognized as a leader in the field of plant cell culturing and research. Dr. Whitton has a BSC in Biology with Chemistry and a PhD in Biochemistry. He is a member of the Institute of Biology and a chartered biologist, a member of the Royal Society of Chemistry and a Fellow of the Institute of Biomedical Sciences. Dr. Whitton has wide ranging expertise, having provided advisory services to leading pharmaceutical companies such as GlaxoSmithKline and Boots on regulatory strategy, as well as directing research and providing toxicology advice to Pfizer. Dr. Whitton previously served as director and Chief Scientific Officer for Naturally Scientific Technologies Ltd., where he developed and patented methods for the production of glyceraldehyde from CO2 and the production of Lipids using plant cell culture technologies. Prior to joining Naturally Scientific Dr. Whitton ran and managed his own research organization, Phyto-Research Ltd., for five years and secured a number of patents in the field of plant tissue cultures and natural sciences, as well as providing research and advisory services to leading pharmaceutical companies and universities. During this period Dr. Whitton worked with The Serious and Organized Crime Directorate of the Metropolitan Police with Assistant Commissioner Tarique Gaffur on the development of new drug and explosive detection techniques. Dr. Whitton held the position of senior scientist for a number of years for an organization specializing in the preparation of herbal-based remedies and cosmetics and was responsible for research, quality and conformance with British Pharmacopeia Standards and compliance with Cosmetic Safety regulations. Dr. Whitton has successfully patented many bio-technology patents with a particular focus on the use of plant cell technology for industrial applications. Dr. Whitton was a co-founder and currently services as a director of Lykke Research Ltd., a bio-technology company that has developed and patented a process to produce the API from the Hoodia Gordonii plant from cell cultures for use in the dietary supplements market as an appetite suppressant. He is the co-founder and a director of PhytoCyte Pty, a bio-technology company that has developed a process to produce cannaboids and their API's from cell cultures for the medicinal and recreational cannabis markets.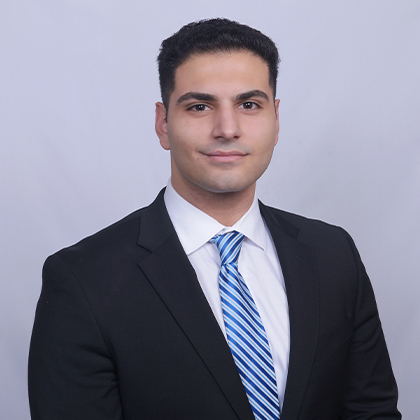 Aristotle Popolizio is the head of Investment Relations primarily focusing on building trusted alliances to secure financial growth. Mr. Popolizio leads a team in research, raising capital and the development of operational risk management plans, and ensures the company is appropriately and strategically positioned with analysts, investors, and all stakeholders. Mr. Popolizio has a BS in Risk Management and a Minor in International Business from the Smeal college of The Pennsylvania State University. Mr. Popolizio provides advisory services in a wide variety of sectors, including pharmaceutical companies, bio-medical companies, CPA's, attorneys, and government bodies. Mr. Popolizio holds licenses with FINRA (series 7 and series 66) and NIPR (life insurance, accident and health insurance, property insurance, and casualty insurance).
Don't wait any longer to capitalize on plant cell replication.
Learn more about how we believe our innovative process will leave traditional methods out to dry. Opportunities are available now.